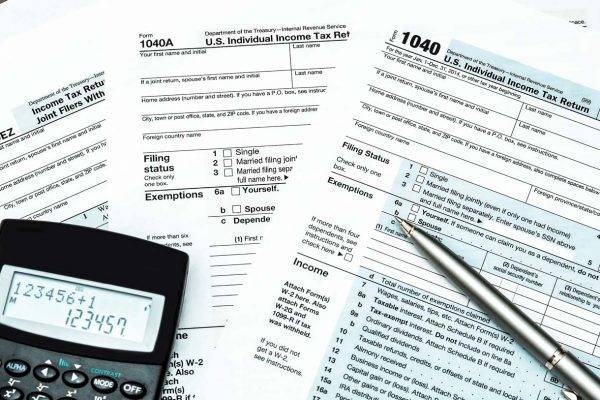 Tax Consulting in Warren, MI
The tax code is always changing and for many, it's a struggle to stay on top of current rules, regulations and strategies. At A & B Services Company, tax consulting is at the heart of our business, which means we're always up-to-date and on top of the latest changes to the tax code. Our tax accountants pride themselves on being proactive—reaching out to our clients as new laws that affect them are signed. We're your complete partner for tax preparation and tax return help in Warren, Royal Oak, St Clair Shores, and Sterling Heights, MI, and for any related services.
Individual Taxes:
Whether it's a straightforward 1040 or you have complex investments and taxable events that require more scrutiny, we're your tax partner for individual tax filings. We help residents of Warren, MI file their taxes on-time, accurately and with confidence.
Nonprofit:
Our experience with nonprofit tax filings makes us uniquely qualified to assist your charitable organization in filing its taxes, to ensure it's in compliance with IRS nonprofit rules and regulations. We're also your partner for nonprofit tax consulting, with the ability to help you plan ahead to maintain proper filing status.
Tax Resolution:
As an IRS Enrolled Agent, we have unlimited rights to represent taxpayers before the IRS. We're your trusted tax practitioner and a tax appeals specialist, ready to resolve tax matters and de-escalate stress about taxes or tax disputes for both individuals and corporations with federal and/or state issues.
Business Taxes:
We work with small businesses throughout the area to make sure their quarterly taxes, payroll taxes and any annual taxes are filled out and filed accordingly. We can also assist you with tax planning, to ensure you're ready for any upcoming tax bills.
Amended Tax Return Help:
Need to file an amended return for a prior year? We'll ensure any amended tax returns are done accordingly, so your filing meets the standards and expectations of amended filings. We can also help you plan for any tax penalties associated with your amended filing.
Tax Planning:
We are here to help you effectively manage your finances and minimize the tax burden at a federal and state level for both the short and long-term.
Get in Touch
A & B Services Company acts with your best interests in mind, to help you get through tax season with as little stress as possible. Look to us for taxes filed accurately and in a timely manner, and for representation in the event you're caught up in conflict with the IRS. Most important, we stay on top of all tax changes to keep our Warren, MI clients apprised of any developments that may affect them.
To schedule a free tax evaluation with our tax accountants or to inquire about our tax return help, payroll services, or work as insurance brokers, please contact us today at 877-275-5550.