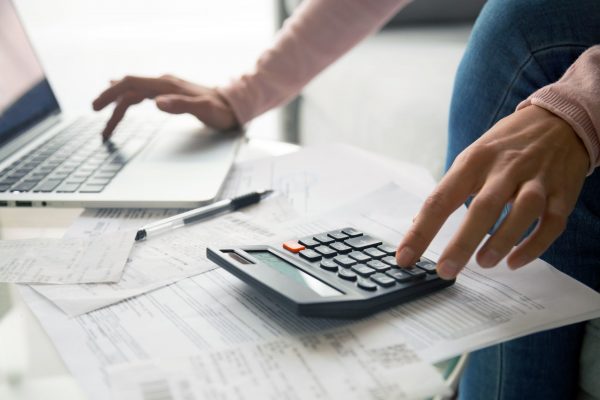 Payroll & Bookkeeping Services in Warren, MI
A & B Services Company provides an array of essential business services to ensure our local Warren, Royal Oak, St Clair Shores, and Sterling Heights, MI clients can continue to operate efficiently each day. From payroll and bookkeeping services to business loans and investment products, let us put our years of business operations expertise to work for the success of your enterprise.
Payroll Services:
We keep your employees paid on-time, while also ensuring your payroll taxes are filed accordingly. Through our payroll services and payroll auditing, we'll make sure your business' vital payroll actions are accounted for, accurate and executed in a timely manner.
Bookkeeping Services:
Trust us to keep your books balanced. We manage accounts payable and receivable, take care of account reconciliation, generate reports and handle any general bookkeeping services your business needs to maintain daily operations.
Sales Tax:
The more states you do business in, the more you need to account for sales tax. We make sure your sales tax remittance is on-time and accounted for in any state you do business with or have a tax nexus in.
Business Entity Setup:
Should you start up as an LLC? An LLP? What are the tax advantages of starting as a C-corp as opposed to an S-corp? We help you answer these vital questions and make sure your business is structured the right way.
Business Loans and Products:
From a small business loan to a line of credit, count on us to help you find and access capital in the right way. We help you prepare financial documents and make sure you're well-positioned to secure the funding you need.
SBA:
Our extensive experience preparing documents for SBA loans makes us your local authority when applying for these loans. We're by your side the whole way, helping you secure an SBA loan that helps you start or strengthen your business.
Investment Products:
From 401(k) and IRA retirement vehicles to strategic business investments for the future, we assist our clients in identifying and pursuing investment opportunities that make sense for them.
Translation/Notary Services:
Business translation is an important tool—especially when it comes to essential documents. We provide professional translation and notary services to our Warren, MI clients.
Hire Us Today
Whether you need payroll auditing, tax consulting, an insurance broker, or a partner to vet your financials as you get ready to apply for a business loan, A & B Services Company is standing by to assist you. Contact us today at 877-275-5550 for more information about our capabilities or to schedule a consultation.